'Early Adopter' professionals sought across all areas of the health service for innovation programme writes Terence Cosgrave
A Post-Graduate Diploma aimed at 'early adopters' who are healthcare workers will start its third academic year this coming September at Trinity College Dublin. The programme is the only innovation course in the country that is clinician-designed, and that actively recruits from both the frontline and health industry.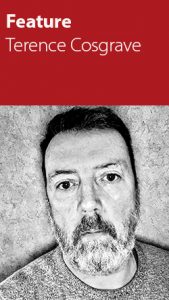 The Postgraduate Diploma in Healthcare Innovation is designed to teach and inspire students to innovate procedures, practices and equipment that create a better or more efficient health service in either the public or private sphere.
The course – which consists of six taught modules and two practical modules begins in September, and despite the onset of the Covid-19 pandemic, it managed to continue throughout last year, with a group of between 15-20 students graduating.
Entry to the post-graduate course requires a high Honours Degree (2.1 minimum) from any recognised global University – with the Health Service Executive providing fellowships which reduce the fees by 50%. The private hospital and pharmaceutical sector is also contributing towards the cost for employees who study on the course
The programme is run by Prof. Seamas Donnelly who says that the course has proven itself already with several successful projects emerging from the students' study and practical work.
"We're looking for people who are already ambassadors of innovation internally, who can either recognise a problem within their own workplace or design a plan to fix a problem. In many cases, they will come up with something that has an application in many other areas or instances," he told Irish Medical Times.
"Speaking as a clinician on the frontline, I know we need to adjust and reset some approaches in healthcare in Ireland, and this course is part of that effort. All of our students share a common vision of creating an innovative healthcare system – to change the system and improve outcomes for patients. They come from both industry and the healthcare community, and that is a unique aspect to this programme."
He says that many of the projects from the current year were in tele-medicine simply because of the year that was in it – with all the complications that came from Covid-19 being a problem from March 2020 onward.
Typical students and graduates come from the Department of Health, the HSE, primary care, pharma and health tech. These form part of a year-on-year a growing network of national Innovation Champions.
Focusing on new health solutions, students gain a practical understanding of applying new technologies in healthcare. They are supported to identify and implement an innovative solution suitable for each participant's workplace, that will have a positive impact in Irish healthcare. Some of the innovations students were supported to develop in the 2019/20 cohort are:
Virtual Reality Exposure Therapy (VRET) programme for teenagers experiencing social anxiety.
Looking at virtual assistants and smart automation services in primary care.
Experimental device for screening of Parkinson's disease.
Diagnostics access platform to support improving clinical care and disease surveillance in low-to-middle income countries.
As a HSE and Enterprise Ireland partnership, there are a number of places for HSE scholarships, offering reduced fees. The aim is to reach right across levels, grades and disciplines in the health service, offering the academic opportunity to all. There are seven HSE scholarships available at reduced fees. The students become part of an action-focused learning community focused on accelerating change and innovation within their organisations.
"I would highly recommend this course to anyone who wants to be an agent of change and innovation within their own expert area of work, or indeed at a wider organisational level across healthcare. The internal network of healthcare innovators in Ireland is rapidly growing and this is such an exciting time to get involved," said 2021 graduate Caitriona Heffernan, Innovation lead, Cork University Hospital.
Information webinars for September 2021 enrolment have just begun – offering prospective students the opportunity to find out more about the course. In each webinar prospective students will hear from an expert in the field of healthcare innovation, receive detailed information about the course content, and hear from past students of the course.
Applications for the course close on June 16 for HSE scholarships, and June 30 for general applications. For more information: [email protected], 083 852 0016.